Valentine's Day Dinner
Join us at Butterfield Trail for a romantic evening for you and your special someone at our annual Valentine's Day Dinner! We serve dinner at 7:00pm, but the seating is limited so don't wait to make your reservation!! This year, we will be hosting our dinner on Wednesday, February 14th at 7:00pm and we will have an encore service on Friday, February 16th at 7:00pm. Don't miss out on this fantastic evening and let us give you some priceless memories!!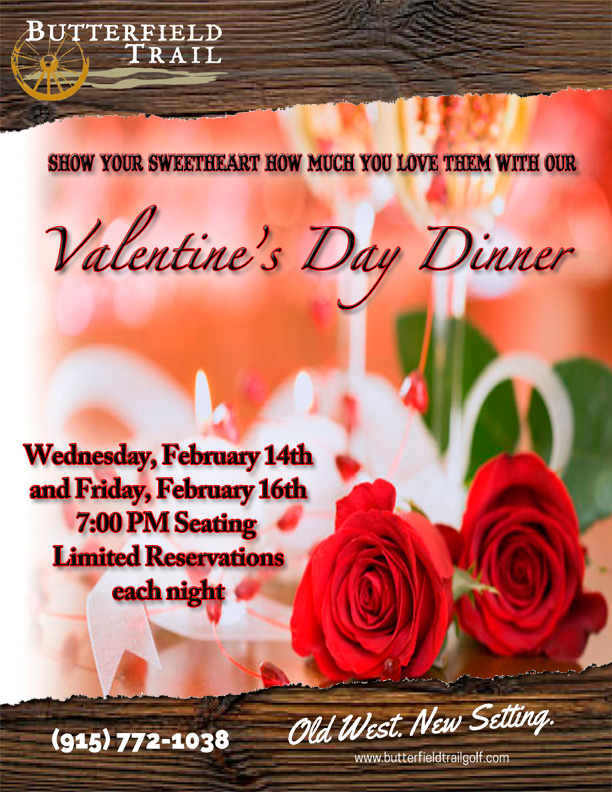 To make your reservation now, call the Salida del Sol restaurant at 915-772-1038 or you can click here.